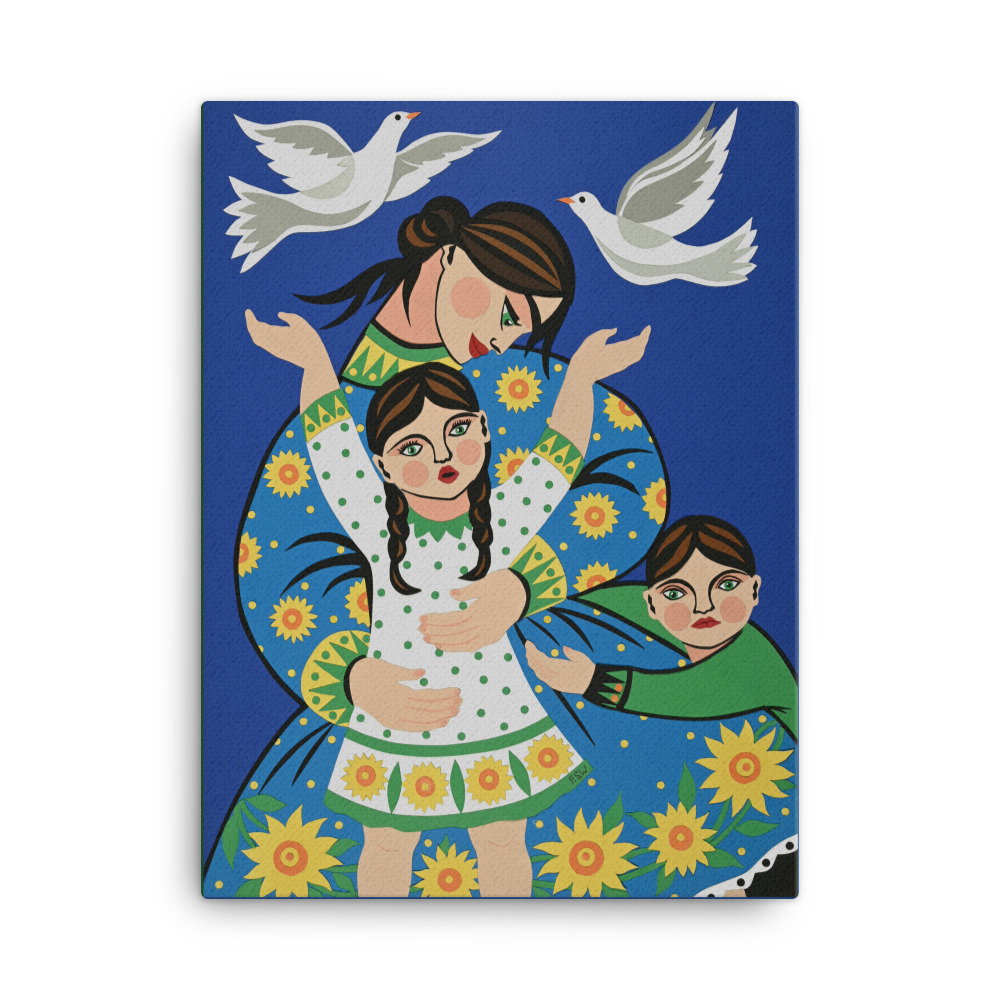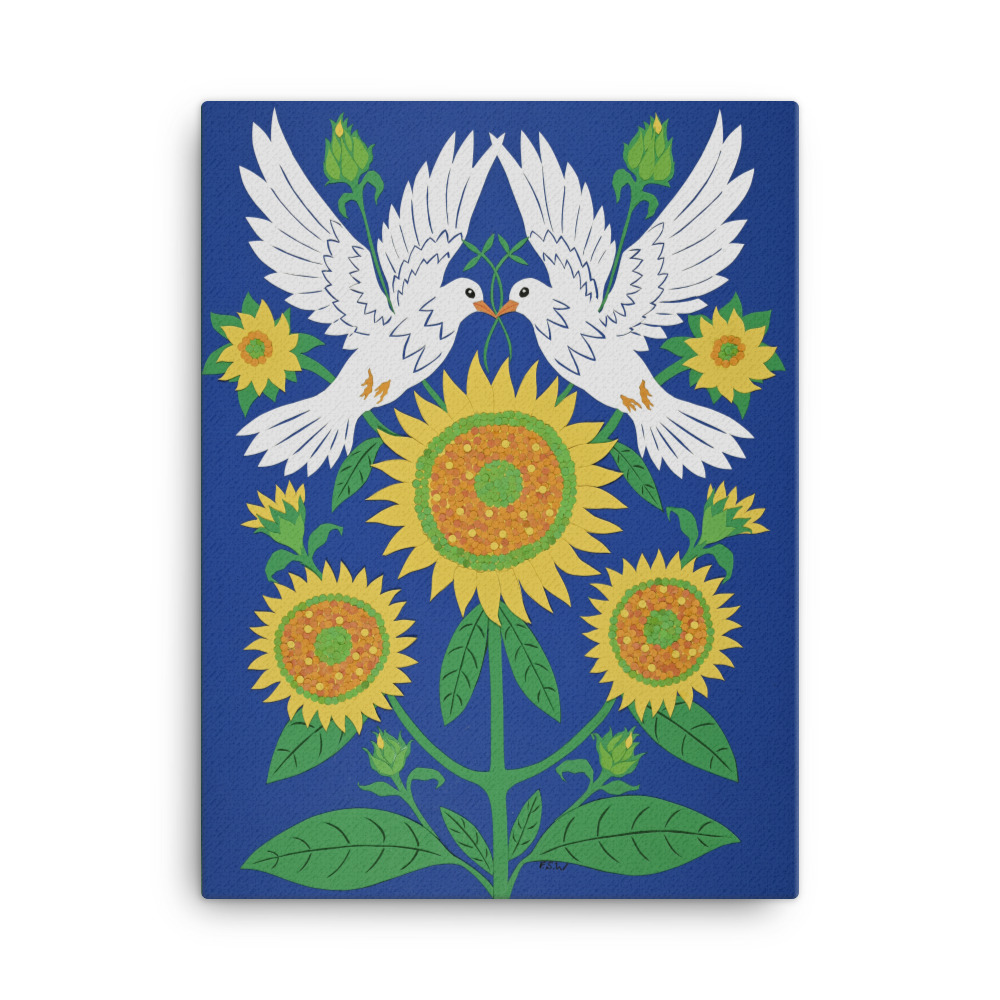 Despite extreme opposition, Lyubov Panchenko dared to celebrate her Ukrainian identity through colorful folk art collages. Tragically, the 84-year-old artist died during the 2022 Russian invasion of Ukraine.
Not only is Maria Prymachenko among the 20th century's great self-taught artists, she is an icon of Ukrainian national identity. Her fantastical paintings, praised during her lifetime by the likes of Pablo Picasso, are now found in some of the country's most important museums. Her work has also been featured on postage stamps and her likeness is immortalized on commemorative coins.
You can now purchase stretched canvas and giclee prints of these and other Ukraine works.