Framed Original FSW Cut-paper paintings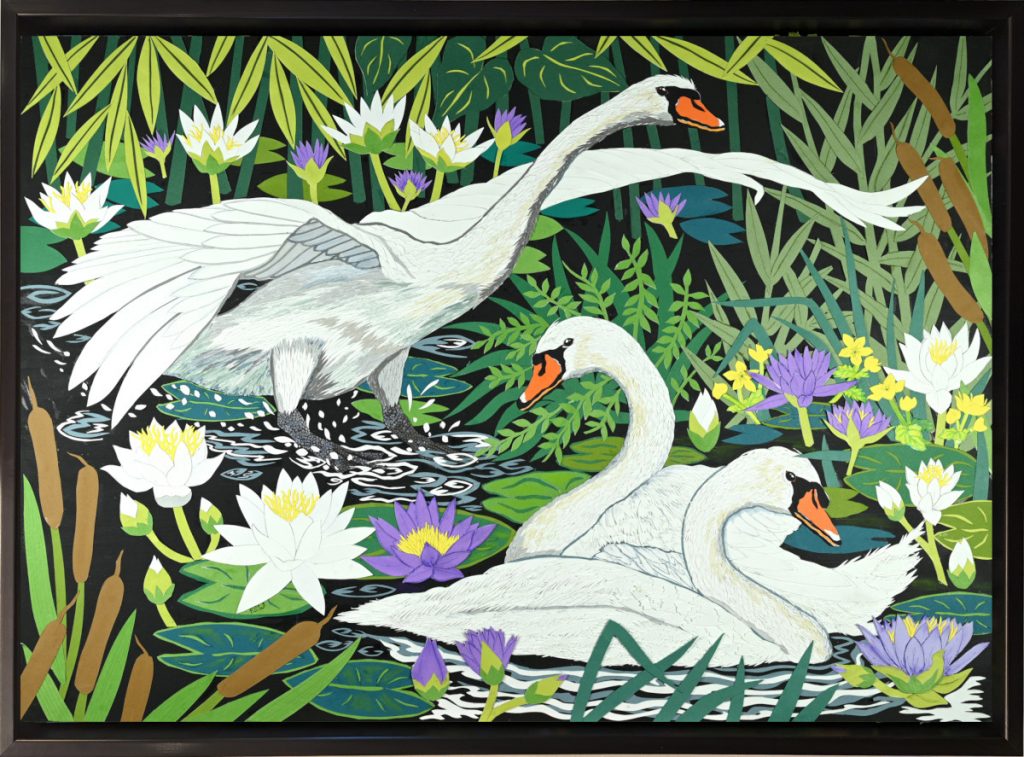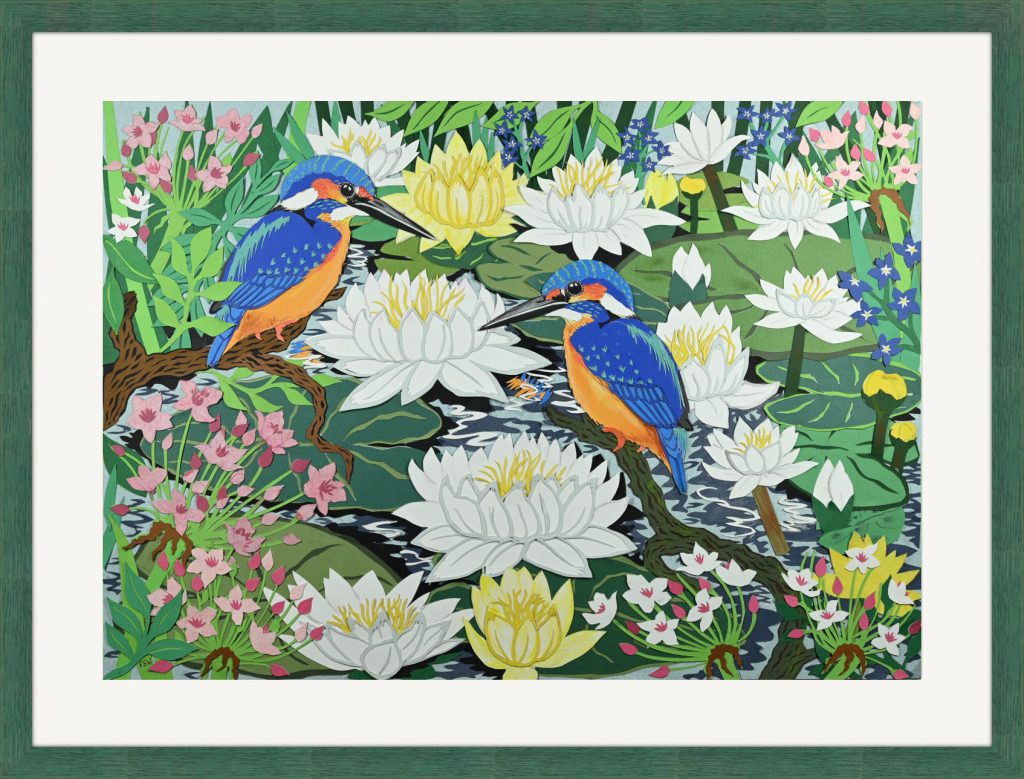 Originals are framed with beautifully handmade frames using two techniques: works on paper are framed behind UV protective glass and green stained Koto wood (Kingfishers); larger works on wooden panels or canvas board are floated in black foil lined pine frames. Custom framing is also possible. All enquiries from collectors for original works including price, freight and insurance, and framing alternatives by email to the artist.
2. Framed Giglee Prints
A3 and A4 giclee prints listed in the shop page can be supplied framed in Green Koto behind glass (or safety 'glass' acetate). Please select and purchase the work and a suitable sized frame (A4 works require an A3 frame, A3 works require an A2 frame, A2 works require an A2+ frame). Simply add the frame to your cart.
If the frame you purchase is smaller than the recommended size, the work can be framed without a mount board, but this is not recommended.
3. Ready to Frame Giclee Prints with Mount board
The Giclee Prints that are available in the shop are in stock and available on order. Simply add the prints you love to your cart, checkout with your payment details (including your delivery address) and the prints will be sent to you. If you buy more than one print, you will get a free A2 presentation box.
If you find a work in the gallery that is not in offer in the shop, that is because it has sold out. You can contact us to request the work and if possible, it may be added back into stock. Limited editions can sell out quickly and desirable low numbers of the edition are sold first, or reserved for collectors. In any case please send us your enquiry and we will be in touch.