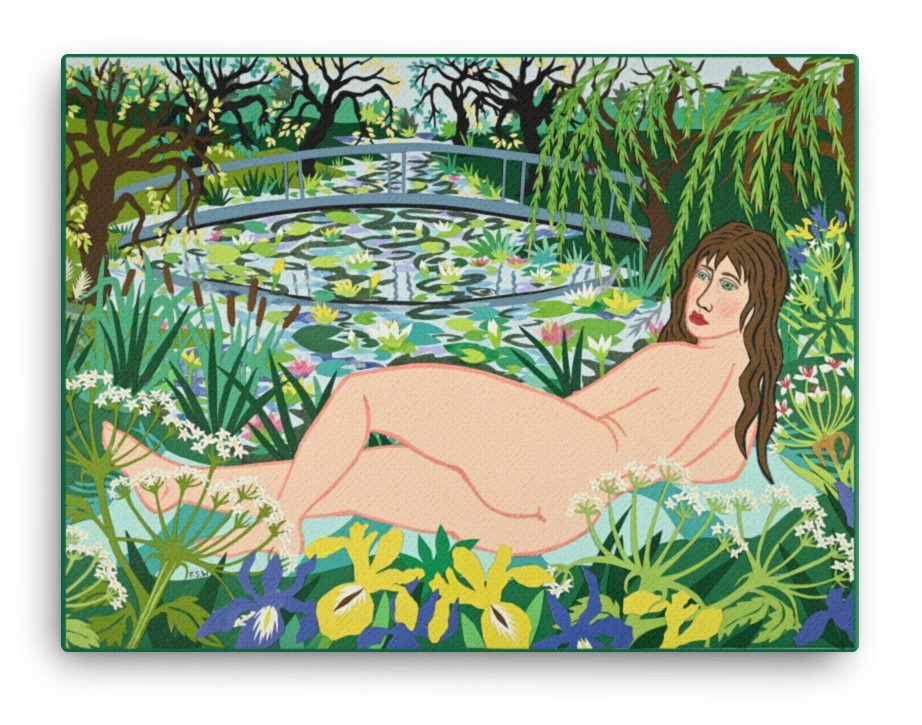 The River Bather Series
I was inspired by my recent visit to Paris, visiting wonderful galleries including Musée de l'Orangerie and Musée d'Orsay with its wonderful impressionists. Monet, Matisse and Modigliani used magical techniques to represent light, completely original experimental artist of their time.
Impressionism is a 19th-century art movement which explored a completely new way of representation using swift, rapid strokes of the brush to create a depiction of light and movement in their changing qualities.
I had to make my own interpretation using cut-paper as a dry medium to attempt to replicate the style of the Impressionists.
– FSW